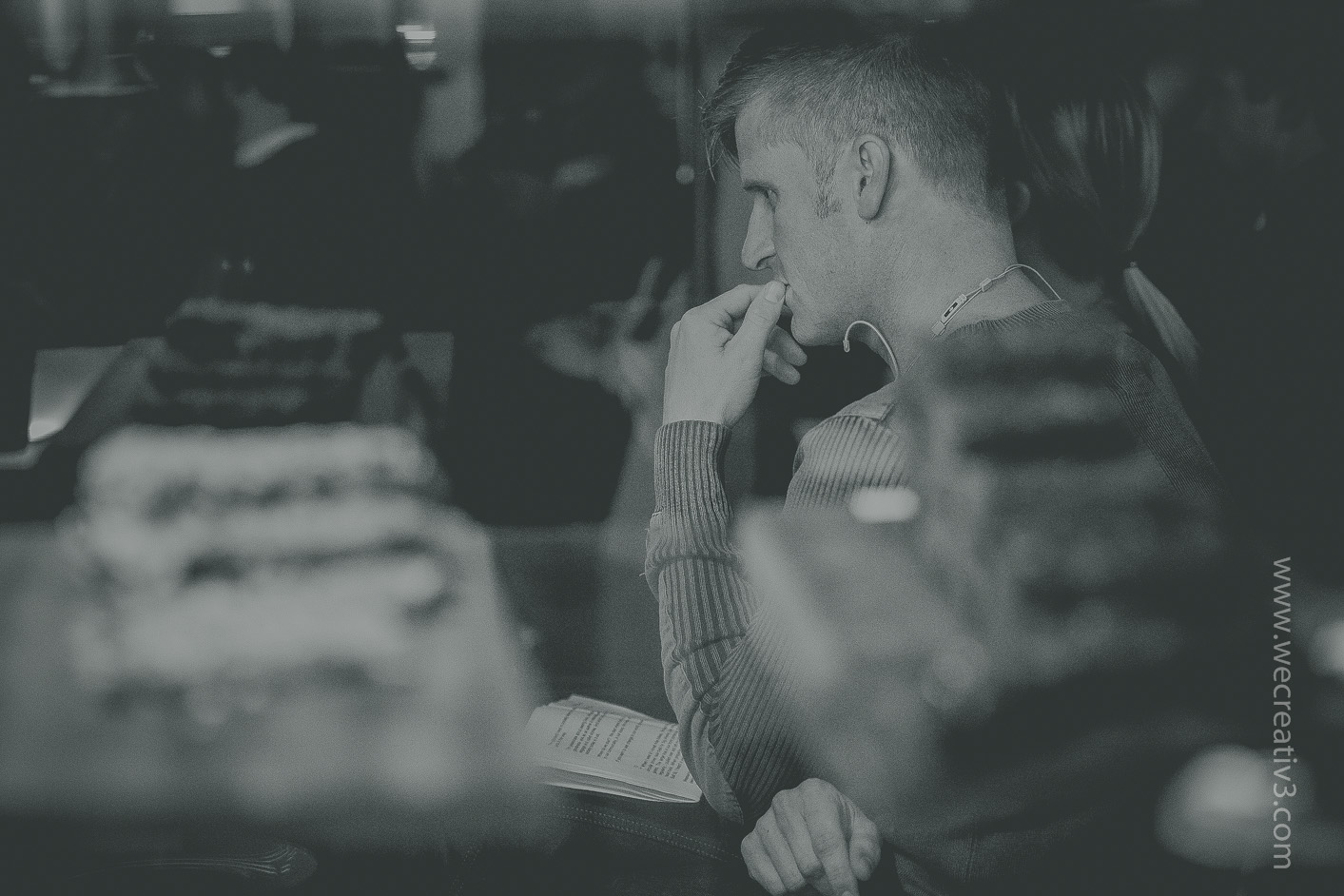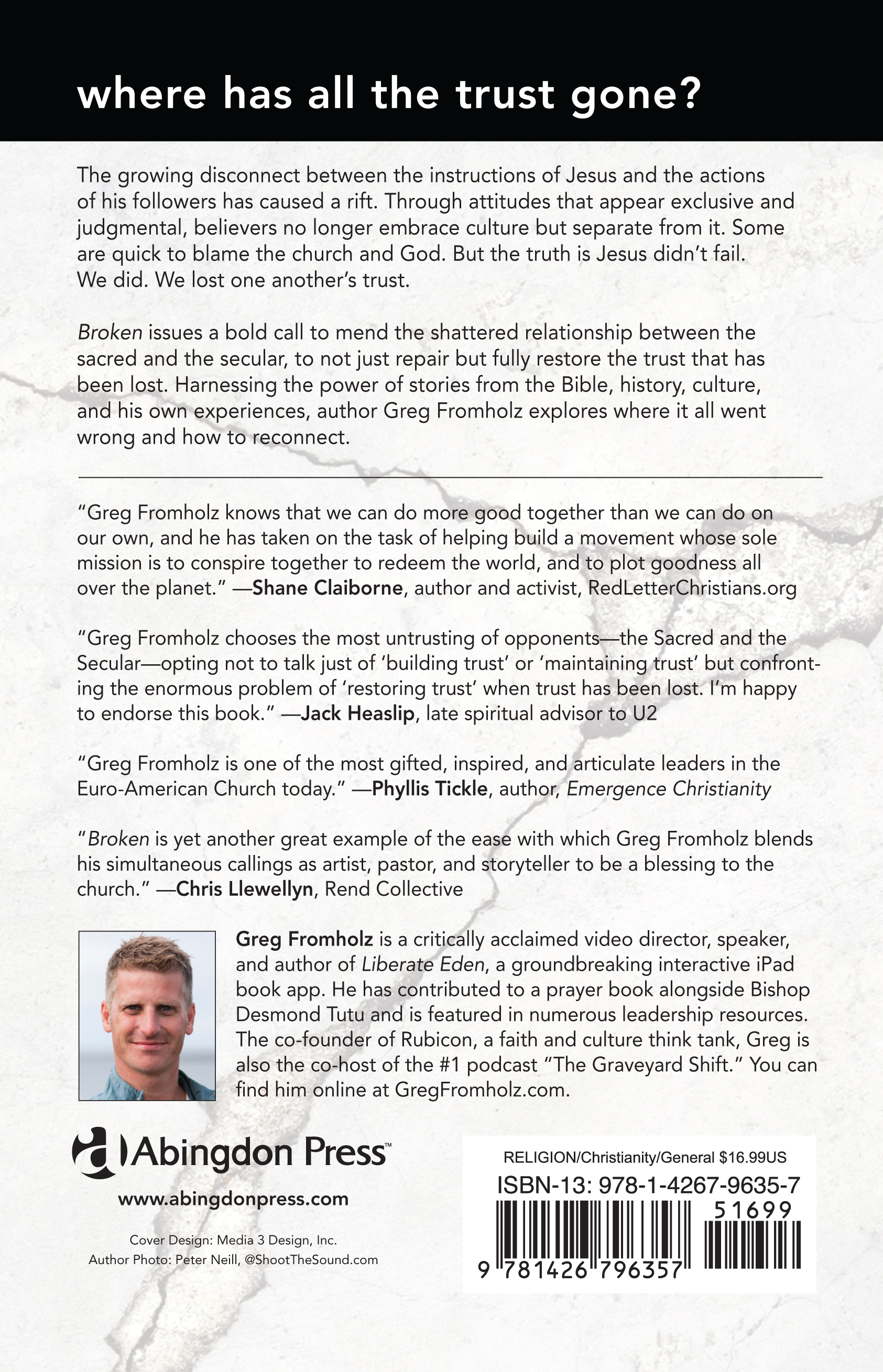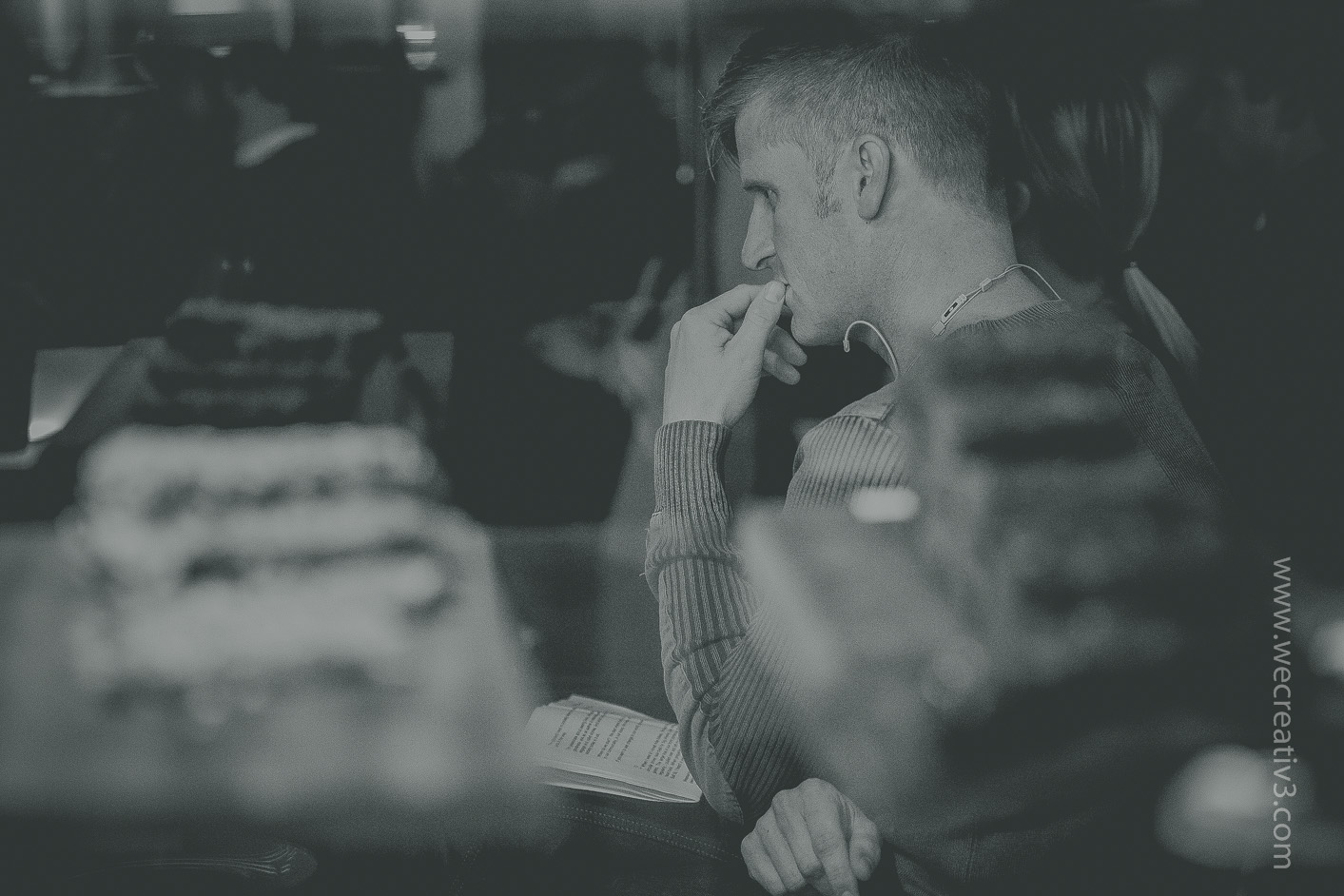 Scroll to find out more about my writing projects.
Ash Wednesday; More than a Placebo on Parade
5 years ago I wrote this piece as a part of my first book "Liberate Eden"
Ash Wednesday; More than a Placebo on Parade
Beauty. Last night my daughter asked me what shape her heart was. Was it the Valentines styled, red, card cut out? I responded by describing a big piece of meat. She then asked how big it was and I responded that it was about the size of her fist. She clenched her hand and then asked me to do the same. Upon review of our hands, seeing that my clenched hand was much larger she got quiet, looked up at me and said "you have a lot more love than I do". I stopped and looked deeper into her eyes than I had in a long while, wondering once again about the internal dialogue of one so young. I then said that your heart is a muscle whose job is to move the blood around our bodies but love comes from far deeper inside; from the soul and ours are equal. Quietly though, at that moment, I reckoned hers was far larger.
When I think of beauty I think of innocence; I think of strong fragility; I think of the just-reachable attainable; I think that my words will always fall short. I love what the main character in American Beauty states at the start of the film, while watching a single plastic bag float in a recurring current: "It was one of those days when it's a minute away from snowing. And there's this electricity in the air; you can almost hear it, right? And this bag was just... dancing with me. Like a little kid begging me to play with it. For fifteen minutes. That's the day I realized that there was this entire life behind things, and this incredibly benevolent force that wanted me to know there was no reason to be afraid, ever. Video's a poor excuse, I know. But it helps me remember...I need to remember. Sometimes there's so much beauty in the world I feel like I can't take it...and my heart is going to cave in." (Wes Bentley as Ricky Fitts in American Beauty).
It is that "aching and longing", not just the knowledge of beauty but the experience and the over-awed-ness of God that captures us, as secure as a father's gentle but strong grasp on a failing child, a grip never letting go.
Ashes. They conjure fears of the end. The end of life, the end of a relationship that "even-photos-in-a-bonfire-cannot-extinguish" regret. Ashes. The palatable, charred taste that sticks in your throat, the irritant in the eyes, a scent that wakes with you in the morning. Indelible imprints of grief, loss, regret and shadows that linger. A beautiful object, a crown, now tarnished. Ashes.The only part that won't burn away. But yet when the prophet Isaiah saw the metaphorical ashes, the grit of lost hope, that covered people like a village drowning in an ashen blanket, covering underneath many layers who they really were designed to be, he implored God "to bestow on them a crown of beauty instead of ashes, the oil of gladness instead of mourning, and a garment of praise instead of a spirit of despair." Isaiah 61: NIV. A lack of beauty brings about a suffocation of the soul. Starved of pure oxygen our manu-fractured respirator's fail to import and transform death into hope, only redemption's oil and the wardrobe of the fallen found can defibrillate, can revive, can embrace a true inhalation.Deep breath. To transform from the grave to the breeze, the alone to the known.
As an immigrant to the auspicious shores of Ireland I found many things familiar and many things rattling. Rattling in a historical, inherited way. Growing up in a culture like America was always exciting, fast and ever changing. We can change anything, even our history. But it is only when we extend ourselves beyond our upbringing and passport photos can we see that most humans cannot exercise this luxury. Most societies are stuck with what they got from prophets and dictators. While waiting at a crosswalk one Wednesday prior to Lent I was shaken into disbelief as pensioner after professional, teenager after toddler, men and women alike were walking about with a black smudge on their foreheads. I had no idea what was going on. Had the threat of my childhood, the highly anticipated, "mark-of-the-beast" been issued and here I was eating ice-cream on a street corner. Had the highly technical imprint or barcode mysteriously amounting to 666 at every adding (I never could get that equation to work) been replaced by a low-tech fingerprint in ash? I went on the hunt while in a queue at my local bank branch and staring wide-eyed at all the passers-by I finally started asking strangers what this odd mark on their forehead was. It was always the same answer, "It's Ash Wednesday" (sometimes punctuated with an un-patronising "dear"), "and it's not a mark; it's the sign of the cross". It took a bit of imagination to see the cross. But now, after growing to know and love many priests in my life, I've learnt the following: it's tricky to apply this finger-painting art to a lot of uneven forehead canvases; ash is not the perfect paint, nor is the finger the perfect implement for application. That aside…a cross of ashes upon my forehead. A face paint. A mark of belief. Death worn where all will see it. A sign pointing to something. If this was indeed an externalised gesture of internal conversion - a walking with Jesus in this time of death, a morphing of my journey with his - then this is something I desperately wanted and, more than that, something I needed. I didn't need it so that I could apply a spiritual placebo and parade it about, but I needed it so that I could reach in to the remaining, beautiful, flickering chaos of faith that still existed. Not buried under an avalanche of product placement or reinvented history but to grasp a faith that was willing to show itself out in the open. Not to scurry into the woods at every sound nor come out guns a-blazing with a faith based defensive rhetoric, but to just be. To be a women of ashes, today. To be a man of ashes, today. To only let the weather of life gently ebb it away or better yet to allow it to seep deep inside through faith and understanding into a way of life that exhibits itself like the mark does. The beautiful unveiling of self and its need.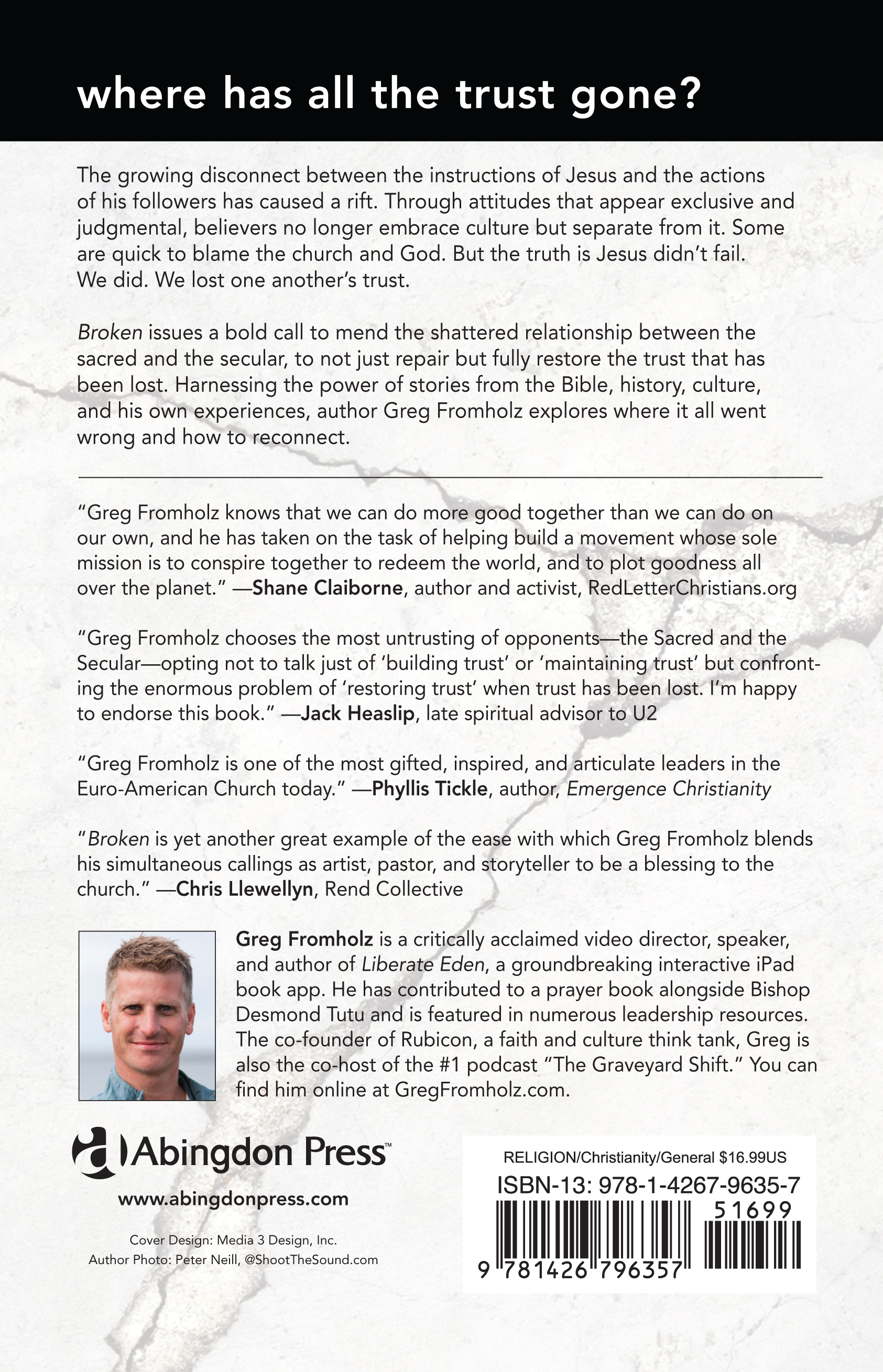 Broken - A new book from Greg Fromholz
Liberate Eden - Greg Fromholz
Disquiet Time - Greg Fromholz (Contributor)
Together - Greg Fromholz (Contributor)
Looking Through Glass - Greg Fromholz (Contributor)